All-year tomato variety Zulani thrives in the border region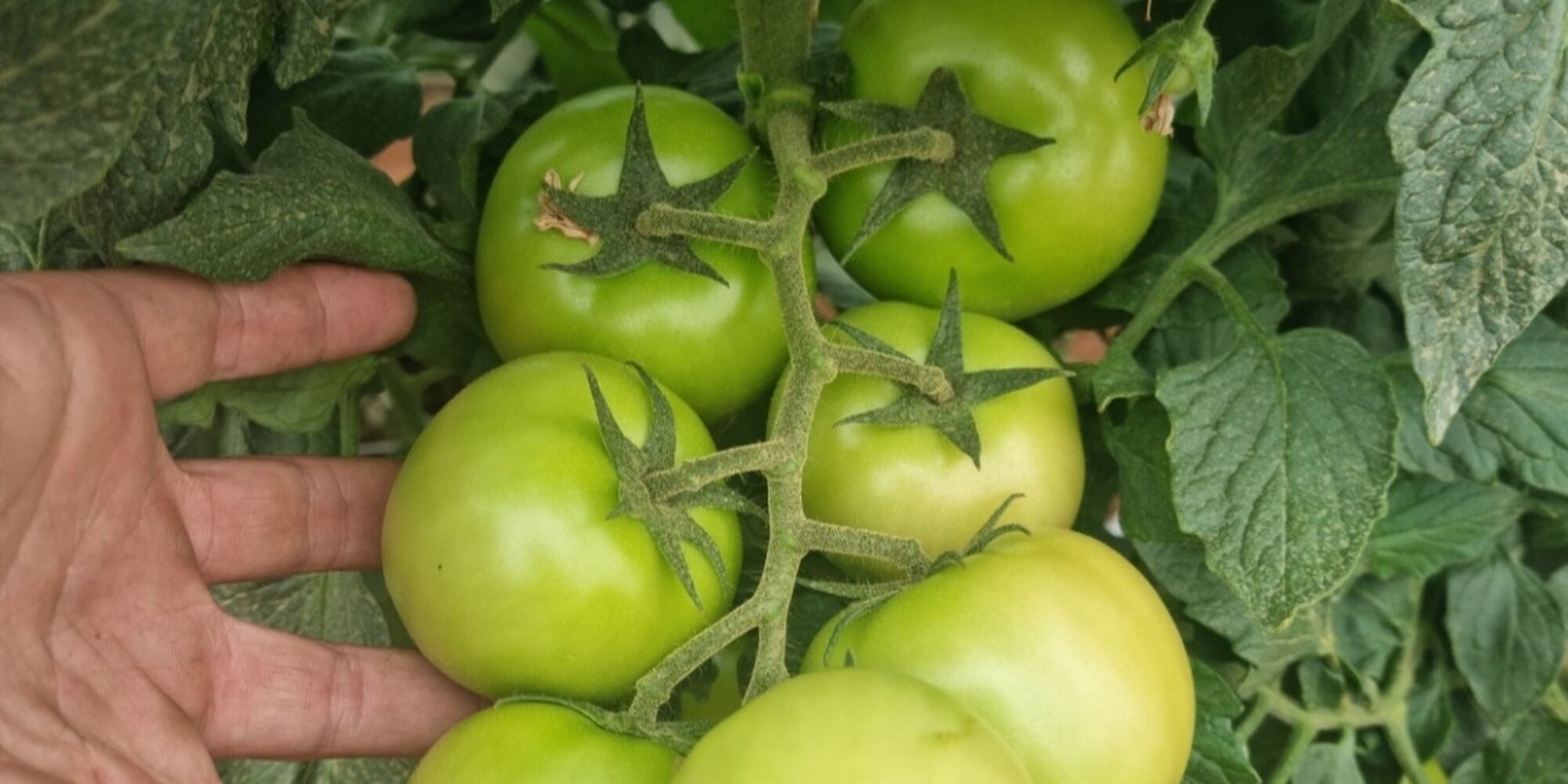 All-year tomato variety Zulani thrives in the border region
Over the past few years, Zulani* has proven to be successful as an all-year tomato variety for growing under protection in the greater East London area. It has shown good adaptability to warm and cool climatic conditions, producing well-balanced plants with a strong disease package and high yield of quality fruit, thus quickly becoming a favourite of many growers. Zulani is an indeterminate, round, F1 hybrid tomato (previously known under trial code TF 3798) and a sister of the well-known Renka variety. It is performing extremely well in the border region and is becoming as popular as Renka. Its characteristics are very similar to those of Renka, with a strong, yet open, plant structure that suits growers well and is conducive to high productivity.
Zulani is a medium-maturing variety and its most obvious difference from Renka is its fruit shape, which is not as deep as that of Renka but with the same high quality. The fruit shape lends itself well to packing in punnets, bags and boxes. Zulani fruit is very uniform, beautifully globe-shaped with smooth shoulders, small attachments and exceptional colour, turning a beautiful, deep red. The fruit is also very firm with thick walls, good flesh colour and an average weight of 140 g – 160 g.
Zulani's disease package includes:
High resistance: Fusarium wilt (Fol:1-3), Verticillium wilt (Va, Vd), tomato mosaic virus (ToMV), tomato yellow leaf curl virus (TYLCV).
Intermediate resistance: root-knot nematodes (Ma, Mi, Mj), tomato spotted wilt virus (TSWV) Zulani is an exceptional variety and can be grown with success in areas where the above-mentioned diseases are prevalent.