Butternut Carmela scores a massive plus in Southern Province, Zambia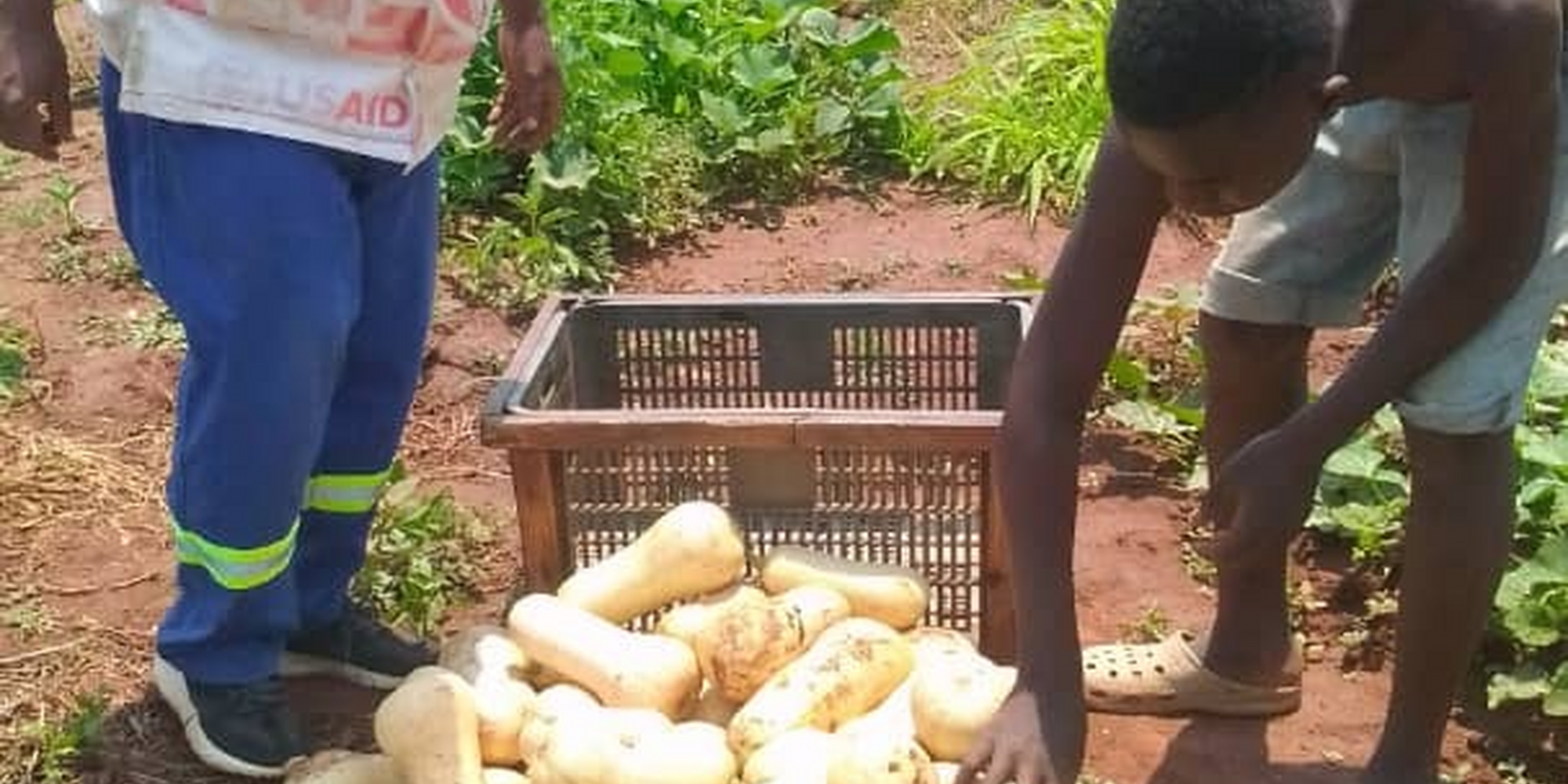 Butternut Carmela scores a massive plus in Southern Province, Zambia
The butternut hybrid Carmela has impressed small-scale farmers in the Monze district of Southern Province, an area selected as part of Starke Ayres Zambia's pilot project to accelerate rural farmer access to improved/hybrid vegetable seeds.
Zambia's Southern Province is an area with below-average rainfall, and traditionally has not been a big focus for vegetable production. Part of the Starke Ayres brief for this project was to look at introducing vegetable crops to the area, butternut being one.
Carmela is a large Waltham-shaped butternut squash that has an early maturity of 85 to 95 days from sowing, although in the hot Southern Province, this hybrid fruit matured even earlier – within 75 days of sowing. The uniform size of Carmela was clear to see versus the open-pollinated varieties (OPV) and this helped maximise the market price. Its thick walls make butternuts easy to transport down rural road networks, which are often bumpy and difficult to navigate with perishable fresh fruits and vegetables.
The project started in August 2021, when 10 small-scale farmers were each given three packets containing 50 seeds of Starke Ayres' Shiba, Arela and Carmela respectively. This was part of a series of demonstration plots to provide a proof of concept that hybrid-vegetable seed would ultimately produce more profit for the farmer, while using less water and land to yield either the same or increased yields. In the case of butternut, it was clear that using a smaller number of seed (by converting to hybrid from OPV) has developed a significant increase in marketable yield of the crop.
One farmer, Chance Muuka of Mpumabantu village in the Monze district, planted his demo seed on 29 August 2021. He started harvesting his Carmela butternuts on 24 October 2021.
Carmela has proven to be outstanding among the three hybrids as it has not only given the farmer an average of more than 20 marketable fruits per plant, but also matured earlier than the rest and has bigger fruits.
The farmer used compound "WVC" as basal dressing and Calcium Ammonium Nitrate (CAN), Potassium Nitrate and Potassium Sulphate as top dressing. He also used systemic insecticides as prevention against fruit flies and other insect pests and preventive fungicides against fungal diseases.
Chance Muuka is among 10 lead small-scale farmers working with one of Starke Ayres' strategic NGO partners, IDE (www.ideglobal.org), who act as farmer business advisers (FBAs). These lead farmers were selected by our area demand creator, Lweendo Hazyondo, in collaboration with IDE to plant hybrid vegetable demos and assist Lweendo in demand creation. Chance has undergone several training sessions organised by IDE, Musika and Starke Ayres over the duration of this project and now has the knowledge to pass on to other farmers he supports and influences.
Chance likes Carmela because of its big fruit size, number of fruits per plant, earliness to maturity and good response by customers owing to its outstanding taste and internal texture. By the time of this report, he had sold about 1 000 Carmela fruits, getting a good price per fruit, which makes this a highly profitable farming venture.
Another IDE FBA farmer in Nanga in the Mazabuka district (about 120km from Mpumabantu), Travis Kawili, also started harvesting his Carmela and Shiba butternuts and testified to the quality of the harvest. Travis said his Carmela is so big that it is fetching an average of K8.00 per fruit in the local markets.
Starke Ayres' Shiba and Carmela F1 hybrid butternuts have performed extremely well and these farmers' success stories have generated some great opportunities for in under-serviced rural areas.
Starke Ayres Zambia is committed to bringing to fruition the company and group vision of servicing those who grow food, so as to feed and nourish the continent and beyond.