Komatipoort pepper field day is sweet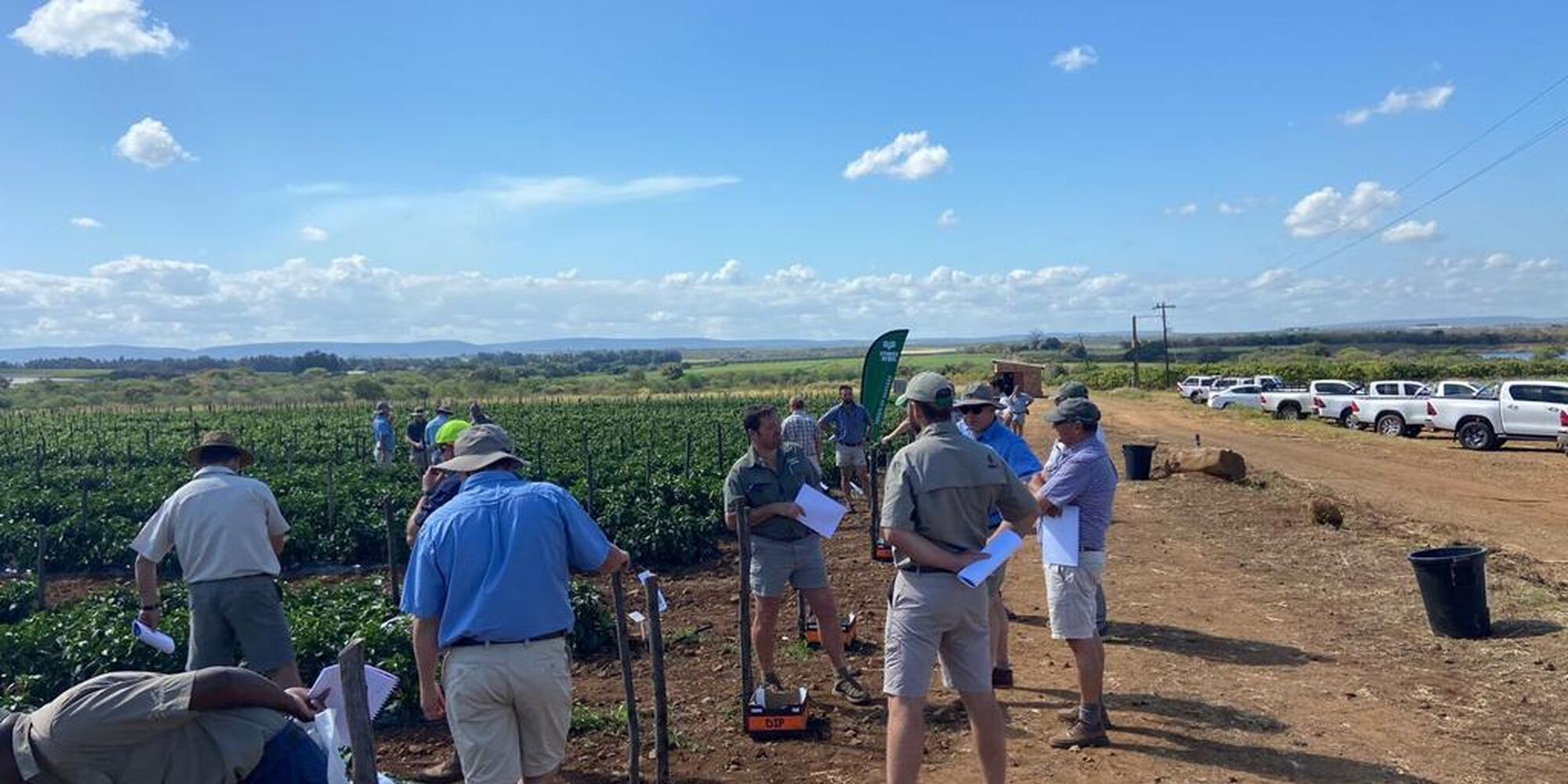 Komatipoort pepper field day is sweet
Starke Ayres hosted a pepper field day at JF Steyn Boerdery in Komatipoort in August 2022, at which the Starke Ayres sweet pepper range was showcased to farmers and industry roleplayers.

Starke Ayres prides itself on the fact that we have introduced top varieties to the market, and the pepper field day was an opportunity to launch new varieties. Over the past few years our pepper programme has improved and there has been a shift to new types for specific market sectors and conditions. The main focus remains fruit quality through thicker fruit walls, to ensure better shelf life and better disease resistance packages.
Pfeiffer, Marx and Duke were Starke Ayres varieties that were outstanding on the day. Pfeiffer offers the farmer a sweet pepper with resistance to powdery mildew (Leveillula taurica). Duke is a variety that has excellent yield potential with large, blocky fruit.
Upbeat is a variety launched at the pepper field day, and farmers were impressed by this Upbeats' overall look.
Upbeat is ideally suited for harvesting at the green stage. Its large leaves form a good canopy, protecting fruit against sunburn. Upbeat is suitable for both open field production and cultivation under net houses, with an average fruit mass of between 180 – 200 g. Fruit has a large, blocky shape and is on average 9 cm long and 9 cm wide. The quality of the bull-nosed fruit (four lobes) is very good, with a smooth and glossy skin. Thick walls ensure that Upbeat fruit has an excellent shelf life, even when picked red. Upbeat has the ability to set fruit under cool conditions, and has high resistance to PVY:1 and intermediate resistance to TSWV.