New tomato Tabitha* - fruit set, when you need it most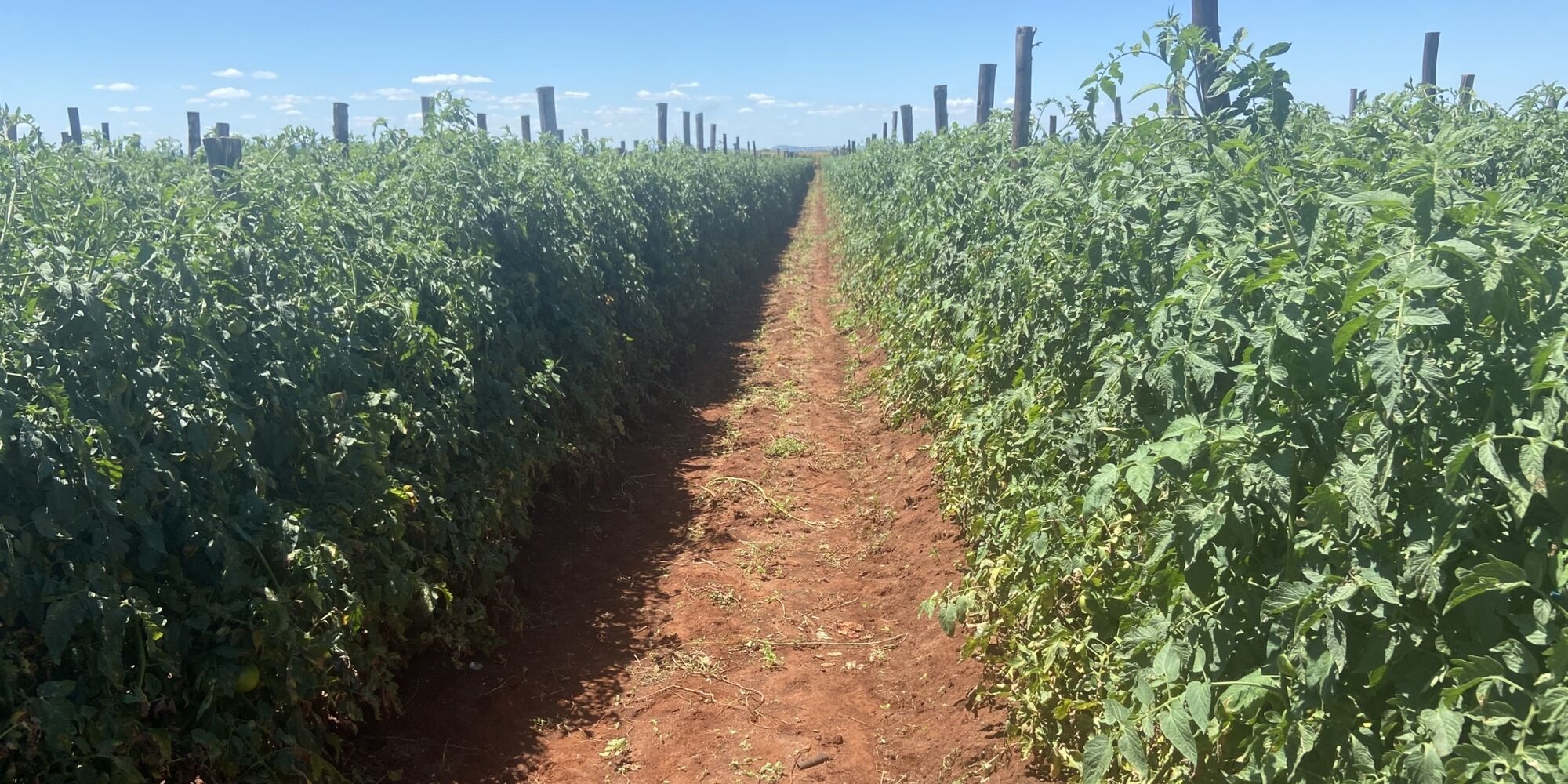 New tomato Tabitha* - fruit set, when you need it most
Tomato Tabitha (BR 5911) F1 hybrid is a new indeterminate, round tomato variety that has done very well in open-field production trials on the West Coast of the Western Cape.

Tabitha was planted on 11 October 2021 at Pioen Farms in Trawal, on the West Coast. During the summer season that followed, excellent results were achieved with the variety under very high temperatures. Tabitha showed excellent yield potential with good fruit size throughout the harvesting cycle. Altus van Zyl of Pioen Farms agrees that the variety has high potential and plans to proceed with semi-commercial plantings during the next season. What makes Tabitha so special? Most importantly, the ability to set fruit under harsh temperatures. Typically, the plants were healthy and robust, yet well balanced, and produced excellent fruit set and fruit size. Fruit size of 160 g – 220 g was obtained, with excellent external and internal quality. Fruiting continuity and consistent size to the top of the plants was also excellent! The fruit was very firm, bright red, oblate in shape with a very neat stem attachment. Internally, the fruit walls were thick with very good flesh colour.
Tabitha also offers a strong disease-resistance package, which includes the following:
High resistance: Verticillium wilt (Va, Vd), Fusarium wilt (Fol:1-2), Tomato Mosaic Virus (ToMV), Tomato Yellow Leaf Curl Virus (TYLCV) or Tomato Curly Stunt Virus (ToCSV) in South Africa and bacterial wilt (Rs)
Intermediate resistance: root-knot nematodes (Ma, Mi, Mj), tomato spotted wilt virus (TSWV) and powdery mildew (Lt, On)
Tabitha can be a winner under harsh climatic conditions, and growers who are looking for quality, yield and disease resistance should make it part of their success.