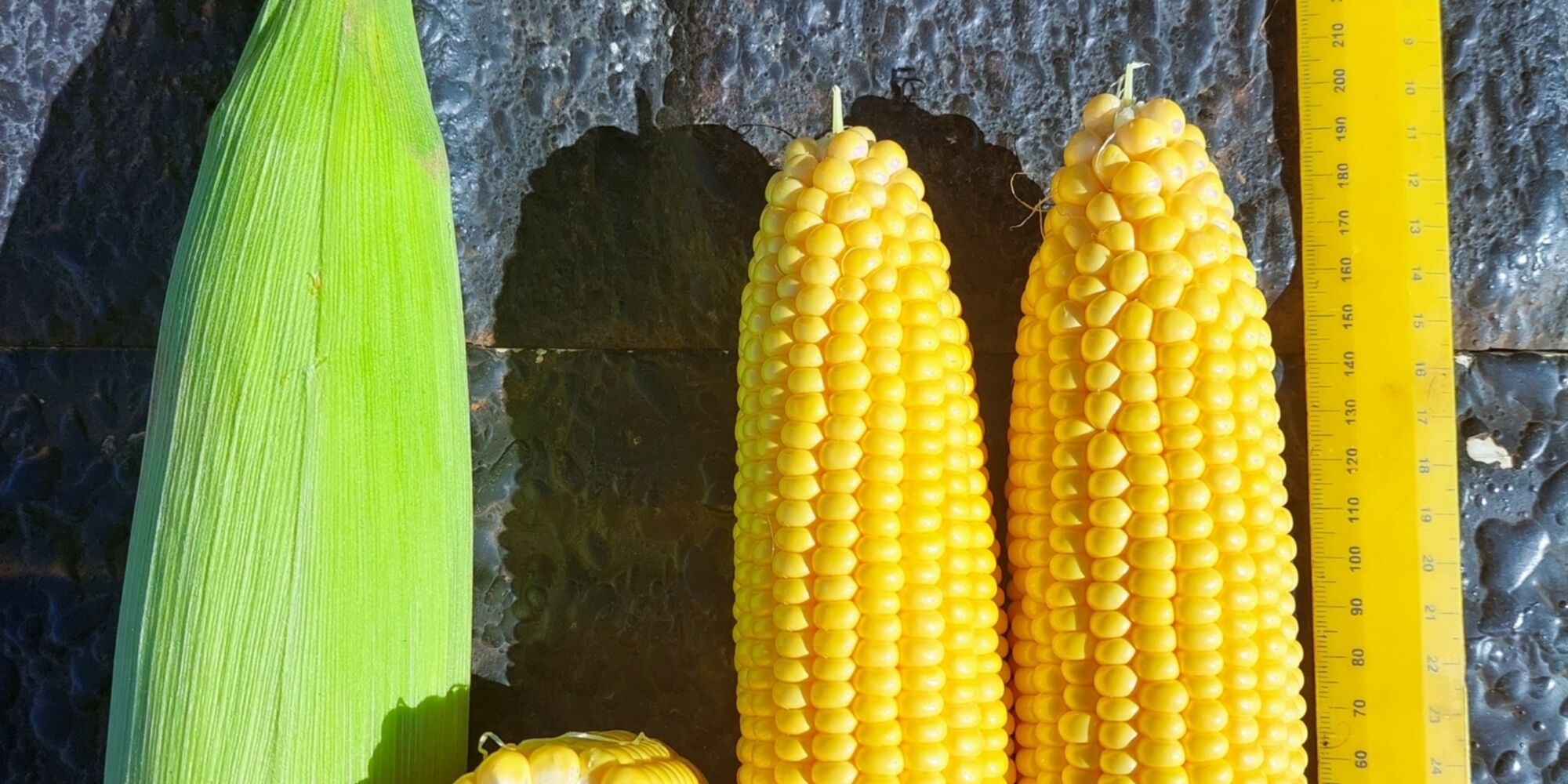 Starke Ayres sweetcorn hybrids are successfully sold internationally. The material generated by our inhouse breeding programme is rigorously tested in different parts of the world to ensure that it is widely adapted and suited to demanding market trends.
Odyssey and Invictus are prime examples of hybrids that do just that, and both are marketed on a global scale with great success. In South Africa, these varieties are grown by various sweet corn producers in a variety of climatic conditions.
Odyssey is a sweetcorn hybrid suitable for both fresh markets and processing. This variety is very well adapted for summer production and copes extremely well with hot and dry climates. The plants are prolific, often yielding two marketable ears per plant. Cylindrical ears have an attractive, golden yellow colour with excellent tip fill. The plants are strong, with robust growth habits.
Invictus is a sweet corn hybrid suitable for the fresh market. This is a fast-maturing variety, giving it the edge over other commercial entries, and is well adapted for summer and winter production.. It has a robust plant with good standability. Ears are cylindrical, with good tip fill and a golden yellow colour.