Scabby beans: a new challenge on the Highveld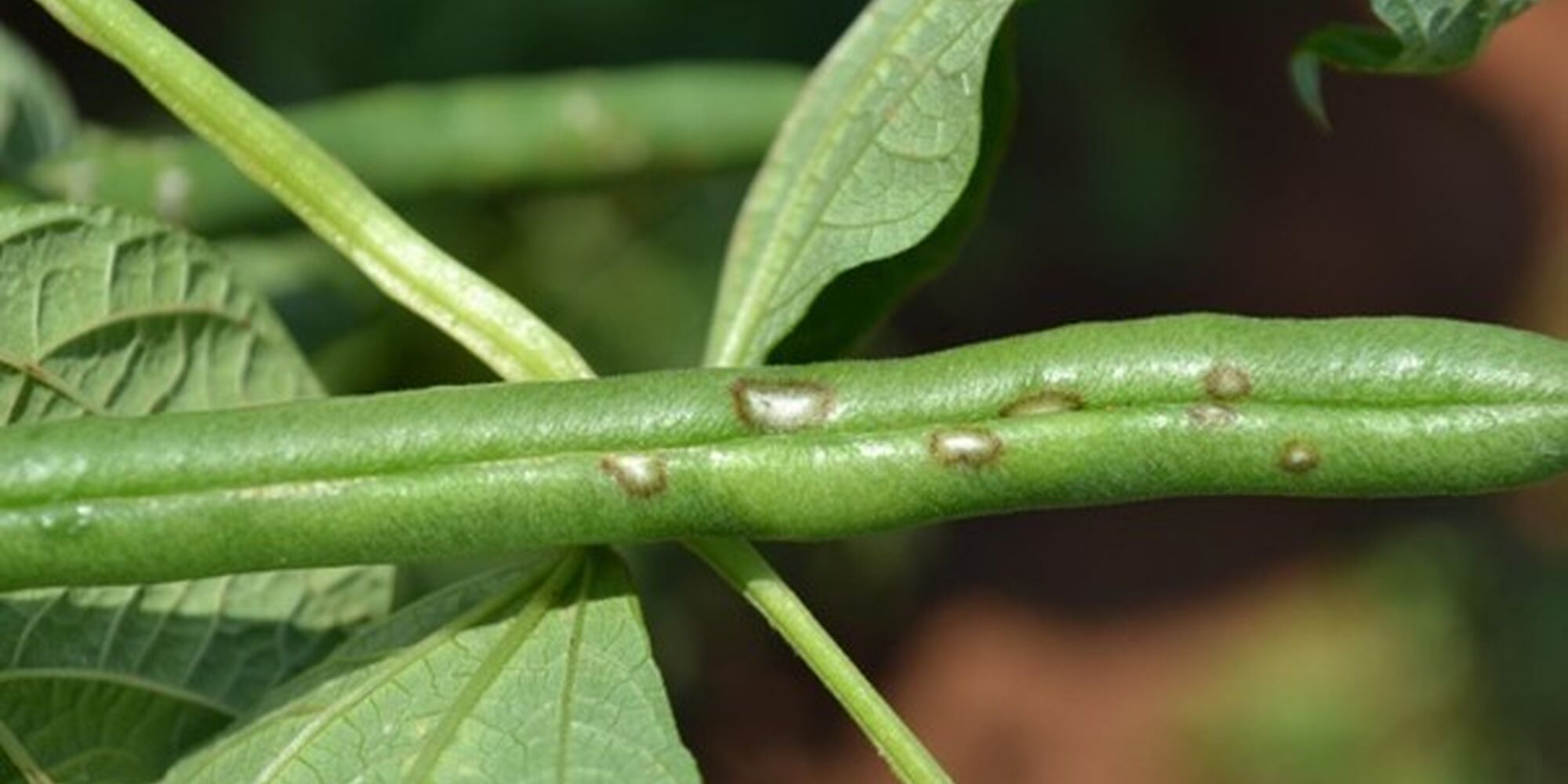 Scabby beans: a new challenge on the Highveld
During the past two rainy seasons, a relatively unknown bean disease has become prevalent in green bean production fields in the Highveld regions of Mpumalanga and Gauteng.

Scab, caused by Elsinoë phaseoli, has been known to occur in KwaZulu- Natal, especially around the cooler mist belt areas. This largely African pathogen can cause sporadic outbreaks in dry and green beans during cool, wet summers.
The damage is not limited to the leaves and stems of plants, where grey, warty scab lesions are formed, but severe infection on bean pods also results in unsightly circular grey to red lesions, rendering the green pods unmarketable. Damage can range from one or two plants affected in a field, to yield losses of up to 90%.
Extremely limited information about the epidemiology of this slow-growing fungal disease is available. The pathogen survives in residues of infected plants, and the host range includes most types of beans and even cowpeas. Bean residue must be ploughed in and be composted completely before another susceptible crop is planted on the same fields. It is evident from field observations that any stress conditions, for example soil compaction, can exacerbate the disease.
Little is known about cultivar resistance and chemical control, but some fungicides registered for the control of rust or anthracnose on beans, have shown potential to at least suppress disease development.