Starke Ayres: 145 years of growing Africa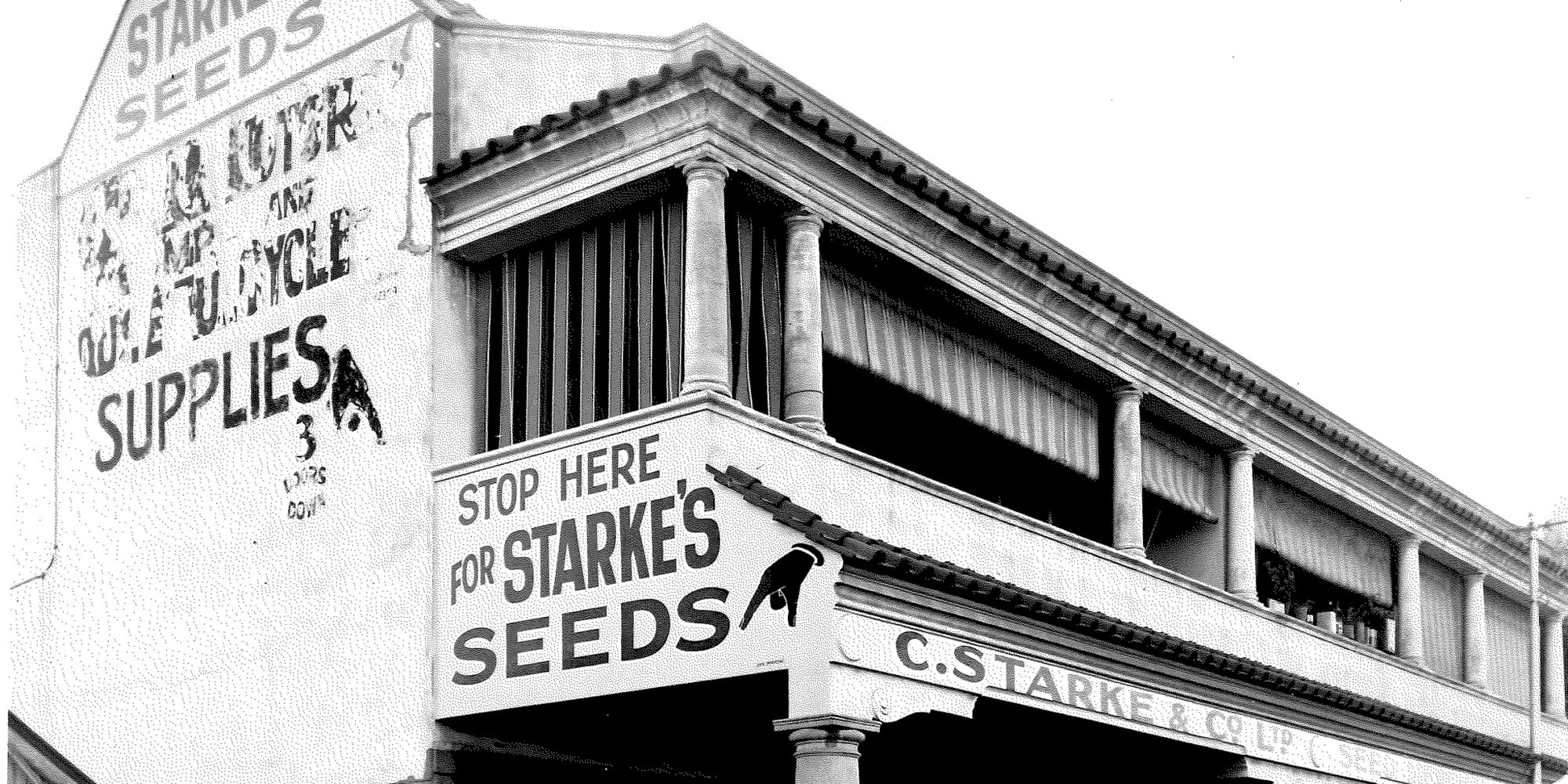 Starke Ayres: 145 years of growing Africa
Not many vegetable-seed supplier companies can boast that their heritage has been 100% rooted in South African soil for more than 100 years. That's quite an accomplishment for Starke Ayres.

During the World Food Summit in Rome in 1996, food security was defined as all people having access to sufficient, safe and nutritious food to meet their dietary needs for an active and healthy lifestyle at all times.
But Starke Ayres started this mission long before that. For 145 years, the company has been contributing fruitfully to food security in South Africa, on the continent and beyond. Its business has always been to feed the planet.
Planting the first seeds
The origins of Starke Ayres lie in the later years of the 19th century when the old Cape firms of Chas Ayres and C Starke & Co. were founded.
Charles Ayres, a trained nurseryman who sailed down to South Africa from England in 1876, established a nursery in Rosebank, Cape Town, in 1877. He later added a seed and florist shop on the same site. In the 1890s Christopher Starke was involved in the grain and produce business through his company, C Starke & Co. The agricultural seed side of the company's activities later replaced its grain and produce dealings.
Chas Ayres and C Starke & Co. merged in 1920 to form Starke Ayres.
"Not only did we continue to serve the public of Cape Town as a supplier of quality seed, trees, shrubs, pot plants, bulbs, fresh flowers and a variety of garden requisites, but we were also entrusted with the floral decorations for government, diplomatic and civil receptions, the [British] Royal Family's visit and the 21st birthday ball in honour of Princess Elizabeth, now Queen of England," explains Starke Ayres's executive chairman, Michael Yeadon.
"Our proud heritage continued in 1985 when our company joined the Plennegy Group, a family-owned business that today has more than 3 500 employees serving the agricultural value chain."
A new season blooms

Over the years, Starke Ayres has enjoyed immense growth and development.
To broaden its genetic base and product offering, the company began its first green bean seed-breeding programme in 1986 and has since expanded to include pumpkin, squash, sweetcorn, tomatoes and peppers as part of its research and development process. Today, 1.16-million tonnes of vegetables are produced every year through the group's proprietary seed-breeding programmes; 90-million people are nourished through its three key vegetable seed-breeding programmes, and many millions more through its other operations.
In 1998 a subsidiary was opened in Namibia, which served as the company's first expansion outside South Africa. Following that, the business's Kenyan and Zambian subsidiaries helped expand its African footprint even more.
In 2020, the Covid-19 pandemic hit. Many industries were affected as most economic activity came to a standstill.
"Starke Ayres was classified as essential services as we are part of the food chain, which highlighted the significance of the work we do. We continued to provide seeds to the country's farmers and home gardeners so that South Africans could put food on their tables," says Michael.

In a surprising – although welcome – turn of events, the company experienced an increase in sales during 2020 and the early part of 2021.
"We actually saw an increase in people consuming more vegetables, presumably to ensure a healthier lifestyle given the health concerns raised by Covid-19. We also focused on protecting our staff while still managing to supply our customers. It was a daunting task, but our team's safety remained our top priority.
As a result, we continued to operate at record output. We look forward to continuing to take Starke Ayres from strength to strength – enabling us to achieve the Plennegy vision: to grow food and to service those who grow food, so as to feed and nourish the continent and beyond," Michael states.
Growing together for a sustainable future

To celebrate its 145-year milestone and Starke Ayres's ambitious plans for the future, the company is going back to where the first seeds were planted: the Starke Ayres Garden Centre at 21 Liesbeek Parkway in Rosebank, Cape Town, the oldest garden centre in the country.
Just in time for Heritage Month, this will be the perfect opportunity to celebrate being proudly South African with a live broadcast hosted by garden guru Tanya Visser, the presenter of the Home Channel's The Gardener. All the company's directors and, of course, Starke Ayres's VIPs – a number of its valued customers – will be there to help the company celebrate on 24 September 2022.
"The pandemic has made us realise how important it is to recognise and embrace our milestones. And for a company to be in business for 145 years is worth the celebration!"
The future looks bright – and ripe for harvesting – as the firm gets ready to forge ahead with its mission to ethically and sustainably grow partnerships with its people, its customers and its communities by ensuring affordable access to the highest quality seeds from Africa.
"We'll be doing this by investing in Africa and empowering its people. This is part of our passion for giving back to the communities that have played such a huge role in the longevity of Starke Ayres. Everything we do is rooted in this continent and that's why it's our mission to grow Africa. Our mandate has never been clearer: to feed, nourish and empower the whole continent," Michael says.